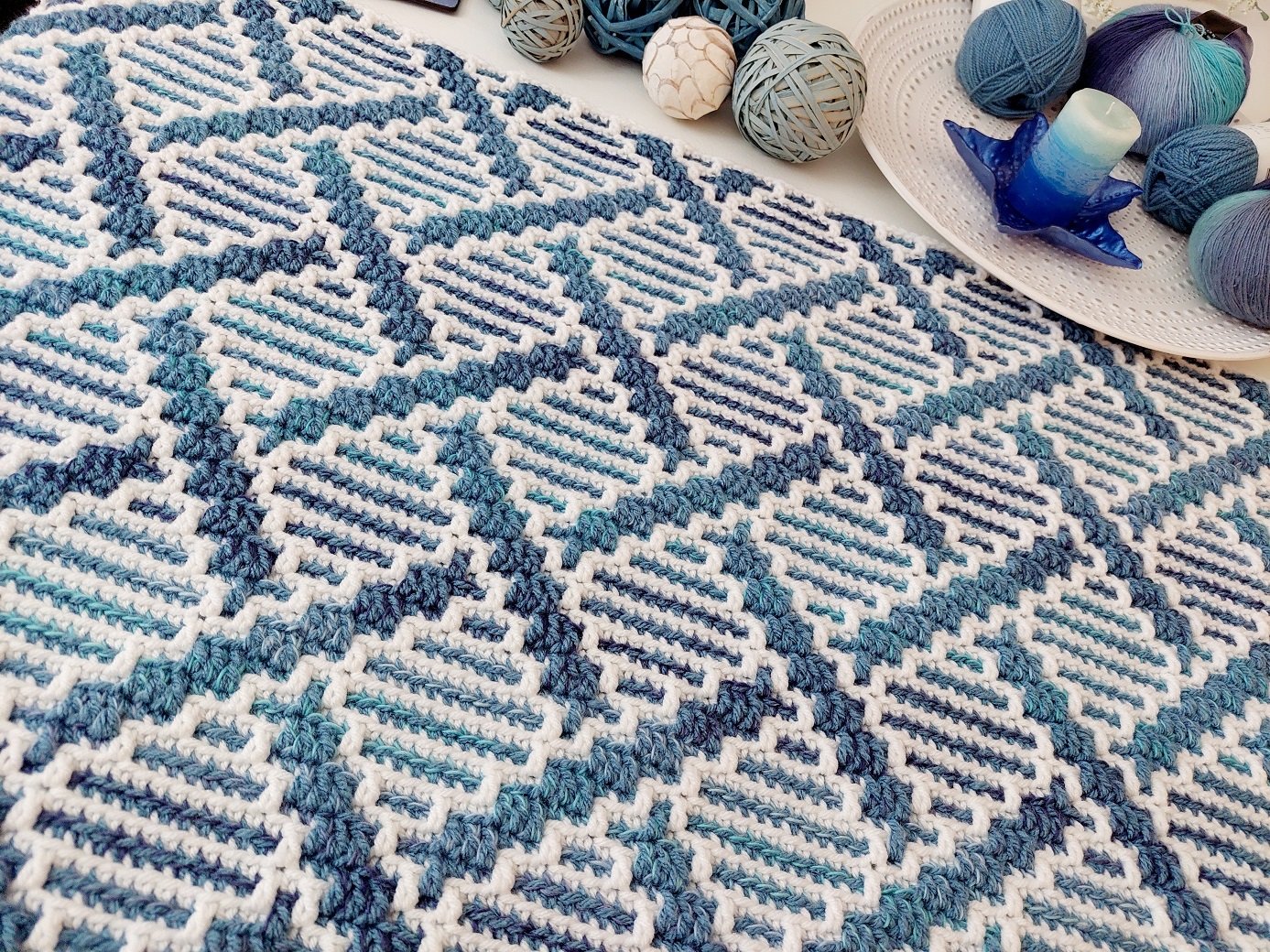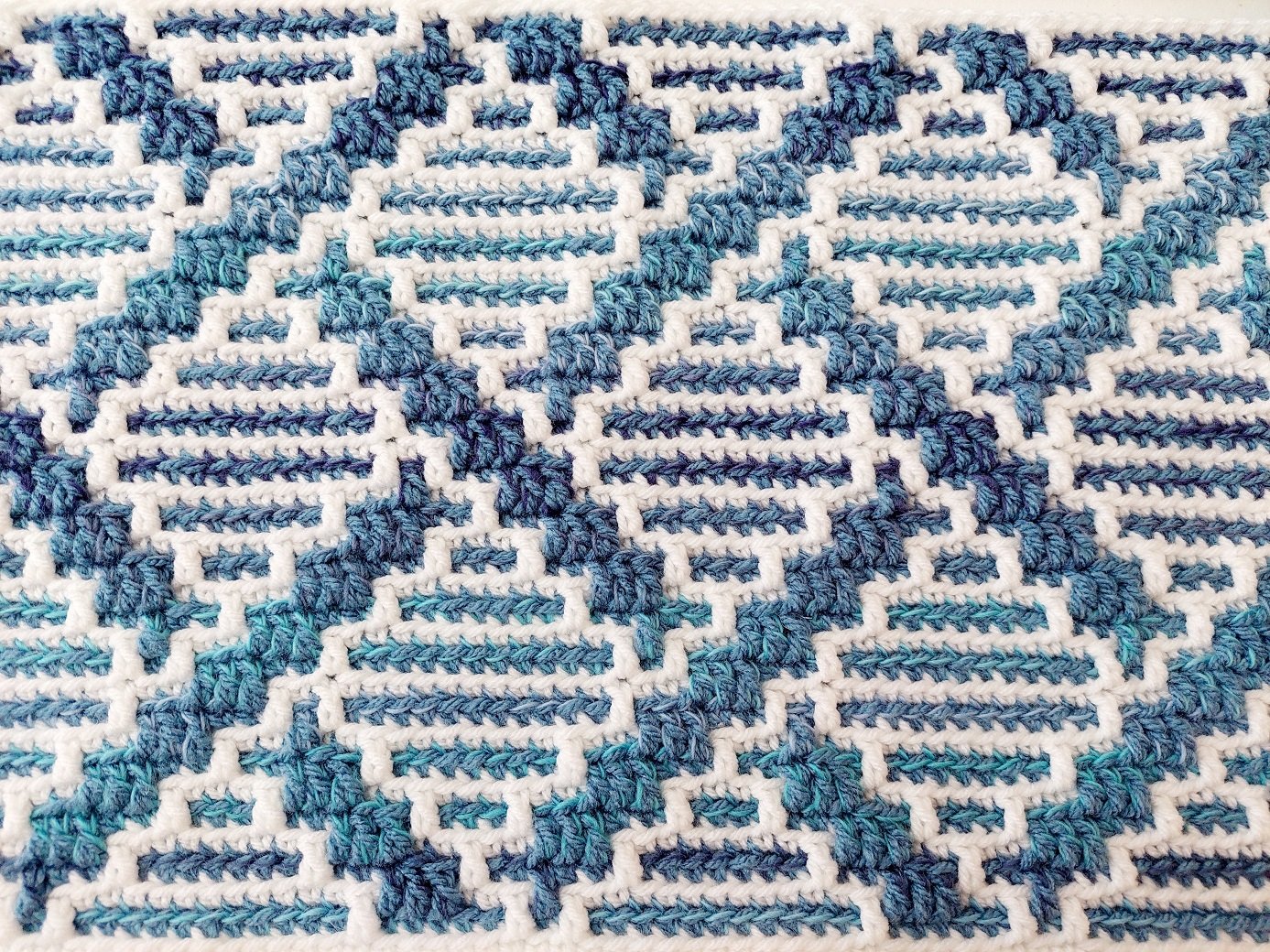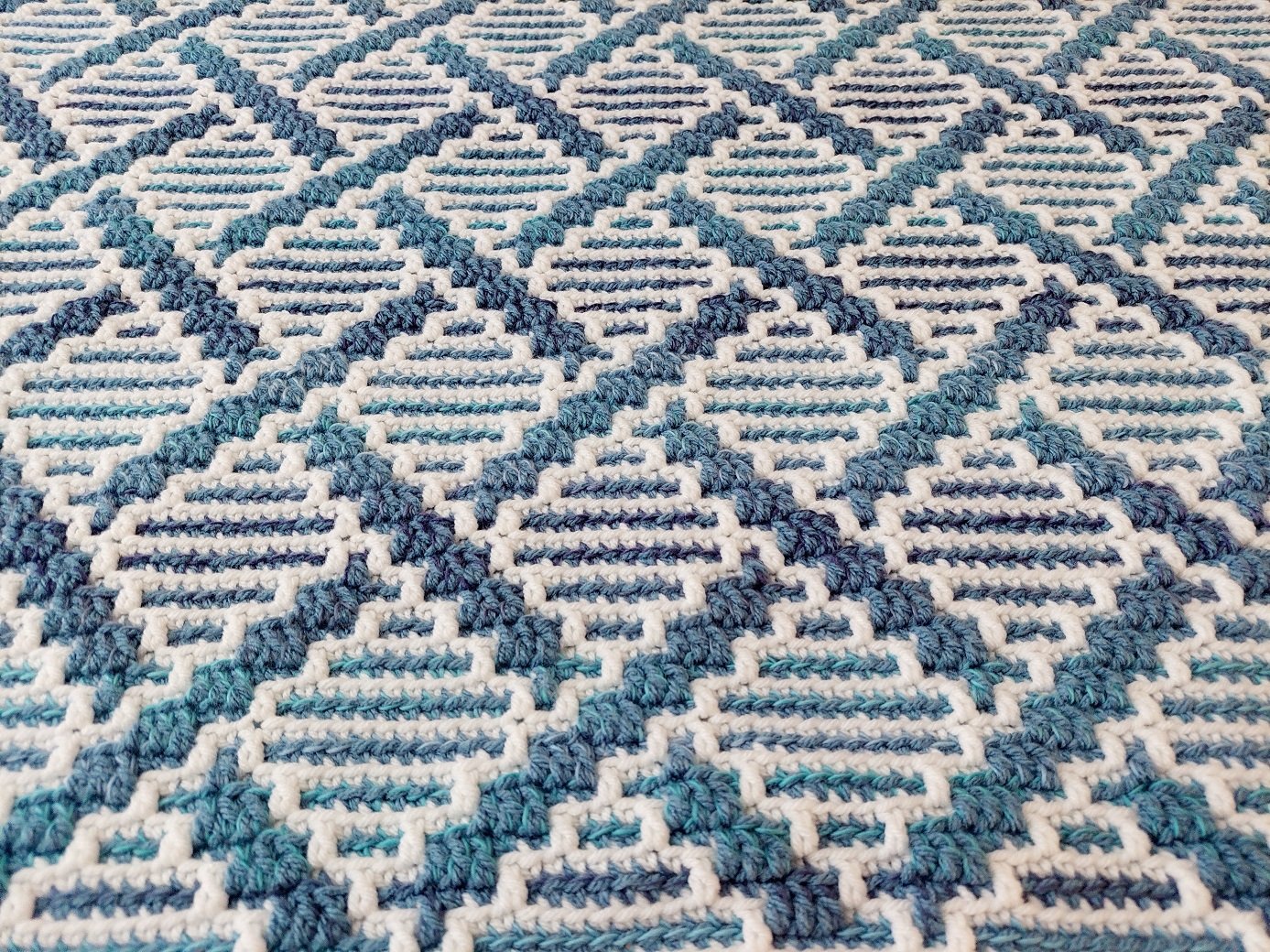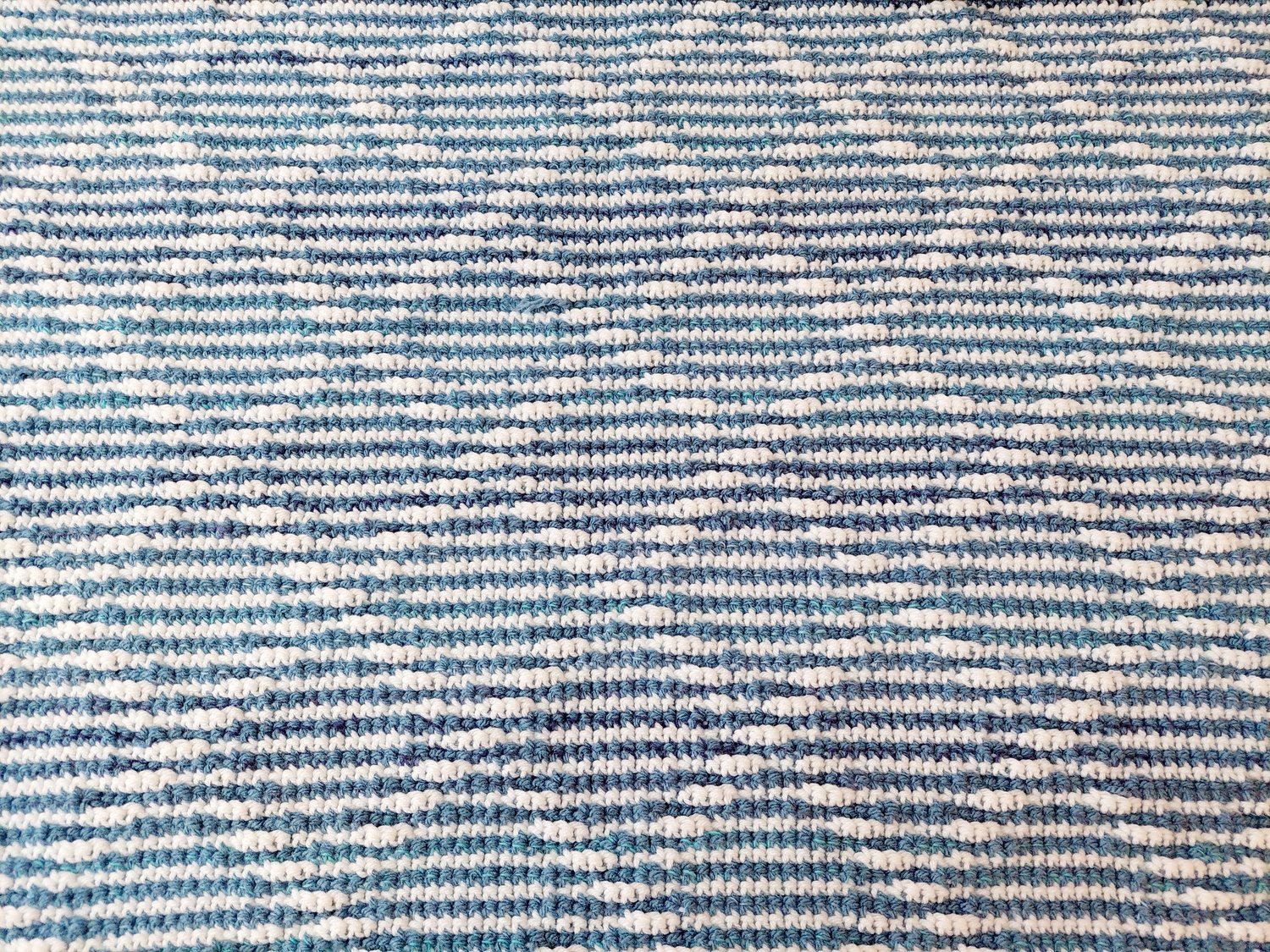 Hide and Seek. Overlay mosaic crochet pattern
On Sale
The HIDE AND SEEK is another easy and gender-neutral pattern. I am absolutely in love with this pattern! It was supposed to be a project that I would take with me for my holidays (last summer), but I was so hooked that I finished it before my holidays even started… The pattern is repeated so your project can be as large/small as you wish!
Join Crochet patterns by BebaBlanket group on Facebook for the member's discounts!
EXPERIENCE LEVEL: advanced beginner
LANGUAGES & TERMINOLOGY: ENGLISH US, ENGLISH UK, DEUTSCH, ESPAÑOL, FRANÇAIS, NEDERLANDS
TECHNIQUE: overlay mosaic crochet in rows 
PATTERN REPEAT: x20+3
GAUGE: 10x10 cm / 4x4" – 12 sts x 14 Rs in blsc (US)
PATTERN FILE SIZE: 8 pages
THE PATTERN INCLUDES:
links to introductory information about mosaic crochet basics and video tutorials
chart with marked Xs and legend
written pattern
pattern layout 
YARN, HOOK & APPROXIMATE PATTERN SAMPLE SIZE: 
Yarn weight #4 (worsted/medium) 
Hook size Clover Amour, 6 mm (J)
Yarn
A (background color) Hobbii Mega Ball Aran, White (01)
B(1) (pattern color 1) Hobbii Amigo XL, Steel Blue (24)
B(2) (pattern color 2) Hobbii, Magic Sock Wool, Ocean (11)
*B(1) and B(2) were combined together and used as color B. It added a subtle color change and some thickness to match the color A.*
Sample size, shape & amount of yarn (width 7 repeats x height 1 repeat)
Rectangle. Width 102 cm/40.2" x height 15.5 cm/6.1" (without border)
A: 65 g, 114 m / 125 yds
B(1): 57 g, 114 m / 125 yds
B(2): 28 g, 114 m / 125 yds
For a small baby blanket you will need about 8 times the amount of yarn I used for one repeat of my pattern sample.
You can use any yarn, colors & appropriate hook size that suits your project and create as large/small a project as you wish by adjusting the number of repeats in width and/or in height. 
This pattern was created by BebaBlanket
July, 2022 
This pattern was tested by: Mirjam Annaars, Sonia Larsen, Carol Brunquell Sutcliffe, Eva Vozis, Andrea Carter Aggarwal, Vilma Cipriani-Ramsey, Judy Leacock, Tokkie Diamond.
Translators:
Dutch: Mirjam Annaars
German: Heidrun Liegmann
Spanish: Elizabeth Pintado-Díaz, Lynda Hernández and Teresa Sánchez
French: Johanne Rousseau, Katherine Martinet
Thank you for checking out this pattern! You have a great taste!
You can use the pattern to create any item you want and sell your finished item if you wish, but you have no right to claim that this pattern is created by you, nor may you sell the pattern or share the file of the written pattern and/or videos for free. You have no right to create a video tutorial for this pattern or translate it to other languages without my written permission.
I don't accept returns, exchanges, or cancellations and refunds are not applicable for the digital sales. But please contact me if you have any problems with your order.