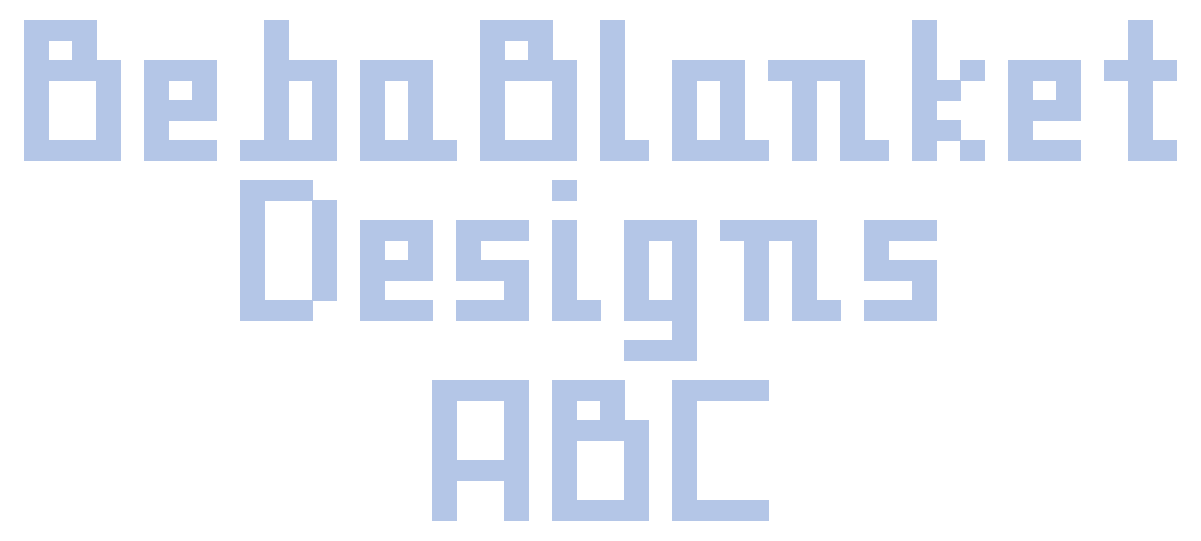 Mosaic Crochet Alphabet. Overlay mosaic crochet
On Sale
MOSAIC CROCHET ALPHABET can be used in any overlay mosaic crochet pattern to make it your own unique piece of art. Think of all the possibilities: personalizing a baby blanket, a birthday present, a wedding gift, a house warming present …! Additionally to English, the German letter 'ß' and the letters with umlaut are included (ä, ö, and ü) so the alphabet can be used in German, Estonian, Finnish, Swedish and some other languages. There are 2 files available: one in English, another one in German. 
EXPERIENCE LEVEL: intermediate (the pattern includes slanted and stitches crocheted together)
LANGUAGE & TERMINOLOGY: English, German, US terms
TECHNIQUE: overlay mosaic crochet in rows 
PATTERN REPEAT: not a repeated pattern
PATTERN FILE SIZE: 11 pages
THE PATTERN INCLUDES:
links to introductory information about mosaic crochet basics and video tutorials;
charts with marked Xs and legend (no written instructions included);
uppercase and lowercase letters in English, German letter "ß" and the letters with umlaut, numbers, punctuation characters (?, !, . -), Christmas trees (3), heart, smiling face, boat, flower, yarn ball, crochet hook (all pictures/emoji match the uppercase letters' size);
a video tutorial to demonstrate special stitches; 
a chart "MERRY CHRISTMAS AND A HAPPY NEW YEAR"; 
a guide on how to combine letters into words.
MOSAIC CROCHET BASICS & USEFUL LINKS:
This pattern was created by BebaBlanket
April, 2022 
This pattern was tested by: Andrea Carter Aggarwal, Tania Leis, Eva Vozis, Mirjam Annaars, Carol Brunquell Sutcliffe.
Thank you for checking out this pattern! You have a great taste!
You can use the pattern to create any item you want and sell your finished item if you wish, but you have no right to claim that this pattern is created by you, nor may you sell the pattern or share the file of the written pattern and/or videos for free. You have no right to create a video tutorial for this pattern without my written permission.
I don't accept returns, exchanges, or cancellations and refunds are not applicable for the digital sales. But please contact me if you have any problems with your order.